-Bsics-
Name*Aja, Ay, Aj
Age*14
Location*FL
Birthday* 1/26

-Favorites-
Food*Hamburgers
Pop*
Drink*Diet Coke or Tea
TV Show*My Wife and Kids, Jeopardy, and E! News Live lol I'm a dork.
Day of the week*Tuesday
Band*Jet
Singer*Alicia Keys
Type of music*Rock/RnB/Rap/Hip-Hop/alot of music...
Store*Urban Outfitters
Candy*Nerds!!


-Either Or-
Mc Donalds or Burger King* Wow....that's tough...um I'll go with Burger King!
White or black*Black
Soft or hard tacos*Soft!
Silk or cotton*Silk
Love or lust*Love
digital camera or regular*Both...either way I love pictures!


-Random-
Why do you think you're pretty enough? Well, I don't always think it's about looks, personality is a big part of it, and I don't think I'm ugly, I'm decent lol.
Are you single? No.
Do you have any pets? Yes, a doggie =]
Tell a little about yourself: I act, play guitar, sing, I love movies, Johnny Depp, I love to write poetry, surf, skinboard, and I love to just hang out with friends.


o1.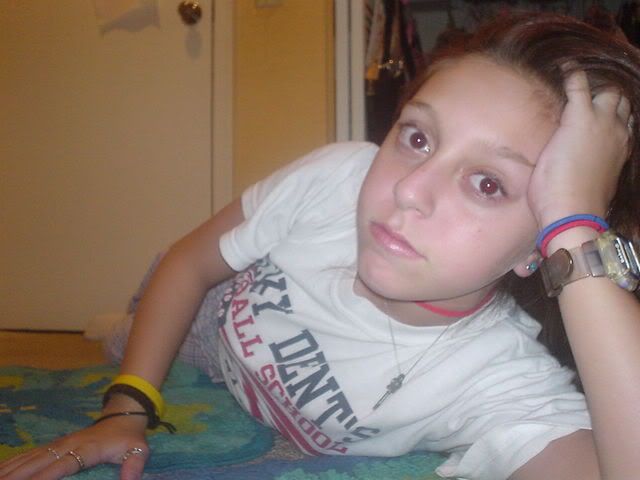 o2.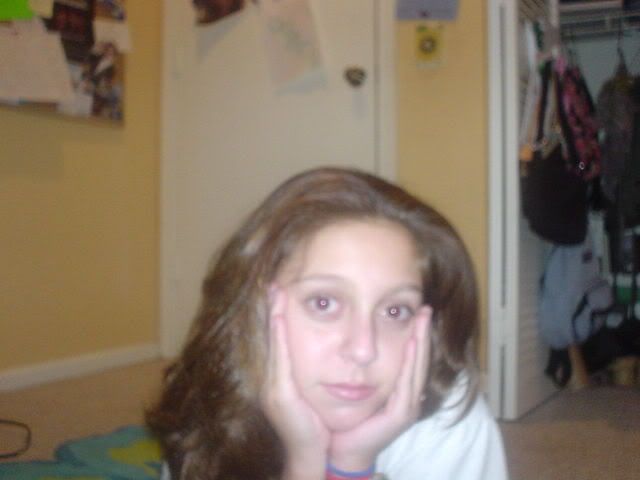 03.